In the 4 1/2 days I spent in the country, I ate an amazing variety of delicious food.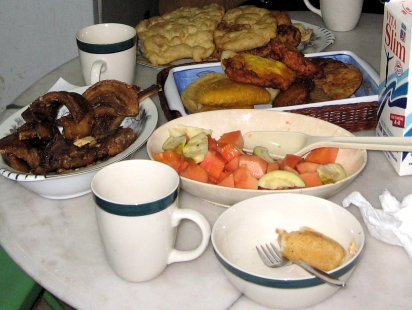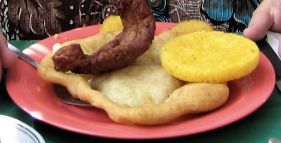 Various Panamanian fried things - Hojaldras, tortilla de maíz, bollos de maíz nuevo, empanadas de maíz y carne, y tasajo - fried bread, Panamanian crunchy yellow corn fried and round tortilla, compressed boiled new corn dough, corn turnovers filled with meat, and roasted steak with spices.
My favorite was the yucca carimañola, sort of like a light fluffy knish - and fresh papaya, fresh guava. ¡Delicioso!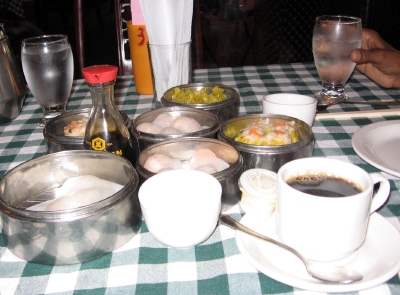 One morning we had dim sum at the Palacio Lung Fung.
Oh, and everywhere, the coffee was GREAT.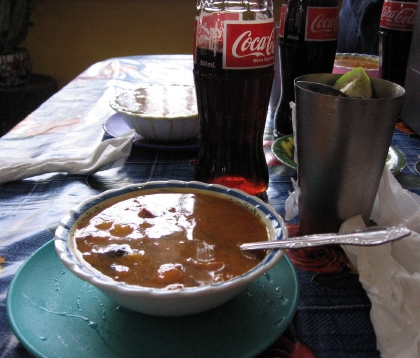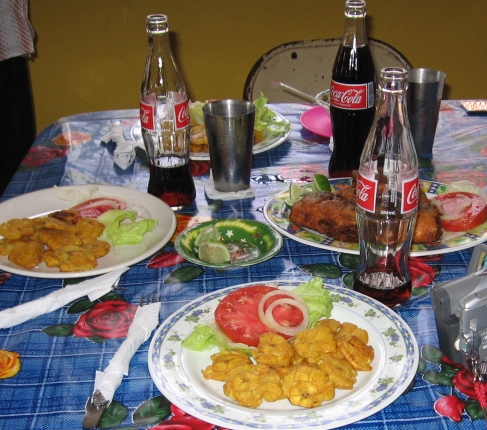 Here is some delicious seafood soup to start,
followed by incredibly light fried bass, plantains, and salad.

We had other lunches at quick cafeteria type places, also very tasty, and very cheap.
Lobster Thermidor prepared by Mrs. Silia de Alegría.
At left is Victor Giovanny Fiorina, of
pinatasquehablan.com
.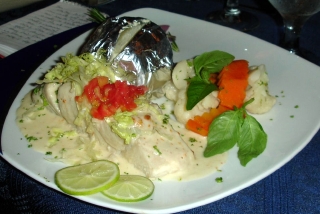 Thai Sea Bass at the
Miraflores Locks Restaurant.
While we ate we watched the huge ships pass through the locks from
our outdoor table.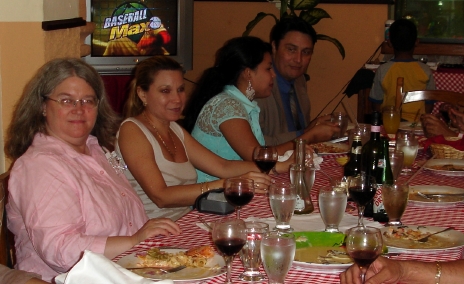 And the large family birthday party
at Ristorante Italiano Pastisima Da Gaetano (chef: Gaetano Maturo)
where there were platters of
five kinds of pasta.
We also had emparedados, crepes, etc. - everything but bagels.
AW